Founded in 1984, Sykam GmbH is a family-owned company based in Germany, serving customers around the world with chromatography equipment. With the extensive in-house R&D and manufacturing facilities Sykam has evolved into a highly regarded company by chromatographers, worldwide distributors and OEM customers alike.
In the large and well-established area of chromatography instruments, Sykam has become a well-recognized company as manufacturer and supplier offering a range of routine LC/HPLC instruments as well as a range of outstanding innovative dedicated chromatography systems and analyzers.
As an example, the development of dedicated amino acid analyzers with outstanding performance, proposed to the market as early as the 1980's, has made Sykam one of the world's leading suppliers for amino acid analyzers. The addition of Ion-Chromatographs and the latest Preparative HPLC systems with exceptional high flow/pressure performance completes the range of the Sykam chromatography systems.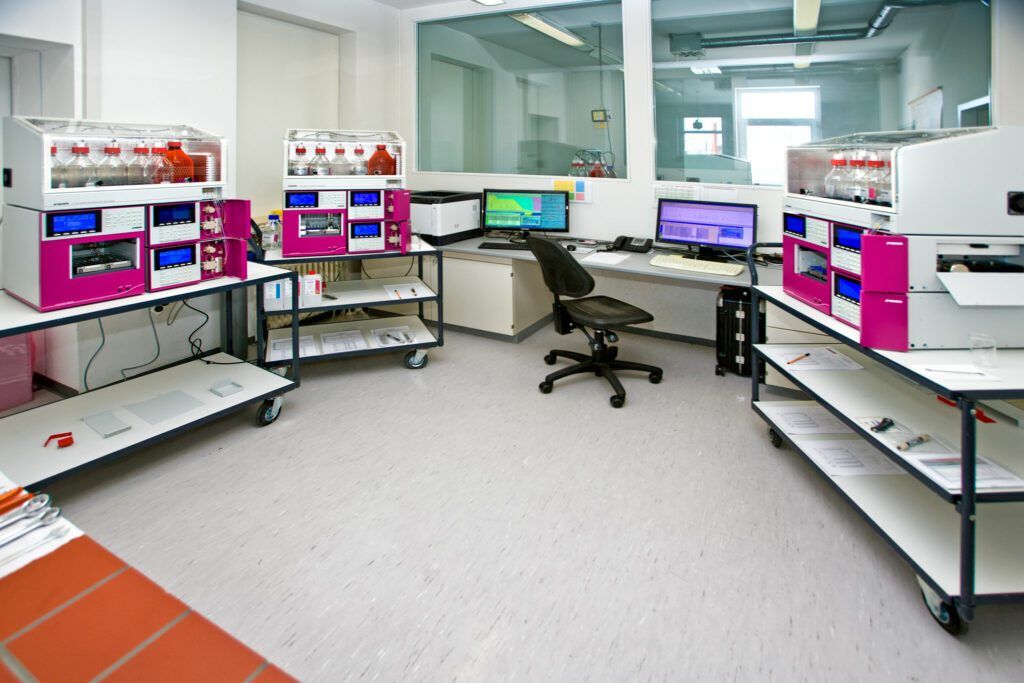 A little History
In the early days of High Performance Liquid Chromatography (HPLC) – the period marking the trend towards the use of ever smaller solid-phase particles in chromatography columns in the late 1970's and early 1980's – the demand for chromatography systems providing stable pulsation-free flow rates at higher pressures was increasing rapidly. Hence, the often misquoted term "High Pressure Liquid Chromatography" or at the time often used by sceptics of this new trend "High Problem Chromatography" for what we now just refer to as "HPLC".
During this early period, the founder of the company, Mr. Klaus-Dieter Meier was the R&D and production manager for the company Biotronik Wissenschaftliche Geräte GmbH, at the time a worldwide acting company with an excellent reputation for classical amino acid analyzers according to the Stein & Moore method. It is fair to say that these analyzers can also be classified as early dedicated HPLC systems given the fact that a typical analysis column for these analyzers used 7µm and 10µm particle size resins. Particle sizes that are also common today for many HPLC applications.
Now, with in-depth know-how regarding chromatography instruments development and manufacturing processes along with recognizing the trends and demands for higher performance chromatography, Mr. Klaus-Dieter Meier started Sykam GmbH in 1984. Since then, the company has grown into an expert team of 25 people offering the range of chromatography instruments that is presented here at this website.
With Mr. Klaus-Dieter Meier actively involved with the company up to today and the succession secured when Mr. Frank Meier and Mr. Dirk Meier joined the company in 2000 and 2006 respectively, Sykam GmbH has established itself as a reliable well recognized chromatography company with a long history and the ambition to serve chromatographers with outstanding quality instruments for many years to come.