Original Equipment Manufacturing
Looking for an OEM Supplier?
Apart from all instruments and products manufactured at Sykam GmbH,  as presented here on this website, the Sykam R&D and manufacturing facilities are well recognized by major technological companies around the world.
As an OEM-supplier Sykam offers all technical modules, instruments and complete systems being manufactured at our facilities to OEM-customers as well.
Reasons to choose Sykam GmbH as your OEM Supplier :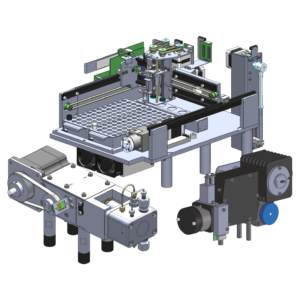 Low Entry Costs
All OEM instruments and systems are available at competitive entry cost. And to get your business running with minimal risk, we do not require an annual minimum number of units.
Predictable Cost Structure
Our commitment to your project means that our OEM support team seeks close cooperation with your project team to strive for realizing your ideas at lowest costs. This also when your project involves only a small periodical number of units.
Customer Specific Adaptions. Customer Specific Development.
With our manufacturing facilities, R&D and OEM support team our scope of supply is not limited to our standard modules, options and possibilities. Complete custom instrument design or firmware and hardware changes for existing modules are routine procedures for our team of specialists.
OEM Built-in Modules
Besides OEM Instruments & Systems, Sykam offers functional modules from any of the Sykam instruments presented here at this website as built-in modules. These modules can be adapted to your specific needs and scope.
Fast Implementation
By using our existing OEM built-in modules you will achieve the fastest  "time to market" for your product. Modules are available with or without controller PCB. For module integration within existing electronic controls, our OEM team supports you with any technical documentation required.
Our Capabilities
Our scope of supply covers electronics, liquid handling, detector systems, system automation and any of the chromatography products presented at this website.
With a range of CNC machinery (manual up to 5-axis) and in house PCB assembly and testing, we offer flexibility and fast response to changing needs.
Please feel free to call us or contact us via our contact page.