The PrepCon 6 software represents the evolution of the preparative chromatography data system, building upon the foundation of its predecessor, PrepCon 5.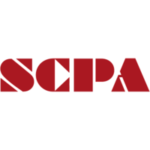 Description
The Sykam preparative LC/HPLC modules, consisting of an extensive range of pumps, detectors, switching valves and fraction collectors offers the chromatographer the possibility to configure a preparative chromatography system for virtually any application. Whether it is a simple isocratic application or a demanding multidimensional chromatography application, the user is best served with a user friendly flexible configurable software and control system.
Since preparative chromatography systems are often used in a regulatory environment, regulatory compliance must be guaranteed as well. It is for these reasons that Sykam proposes the PrepCon software.
PrepCon 6 represents the evolution of the preparative data system, building upon the foundation of its predecessor, PrepCon 5.
Throughout the development of PrepCon 6, the makers have seamlessly integrated the wealth of knowledge gained from the experience with PrepCon 5. This software boasts a modular structure that provides unparalleled flexibility within the preparative chromatography segment, allowing for the seamless configuration of even the most intricate processing plants. Enhanced by dynamic flowchart visualizations, customizable graphical interfaces, and support for managing multiple configurations, the software's usability has been significantly elevated.
The purification process is facilitated through the implementation of Intelligent Fractionation, optimizing efficiency and precision. Furthermore, the sophisticated error handling mechanism effectively identifies and manages device errors, thereby ensuring a secure operational environment.
In terms of compliance, PrepCon 6 adheres rigorously to GMP FDA 21 CFR Part 11 standards, while also taking into consideration the principles outlined in GAMP5.
Main features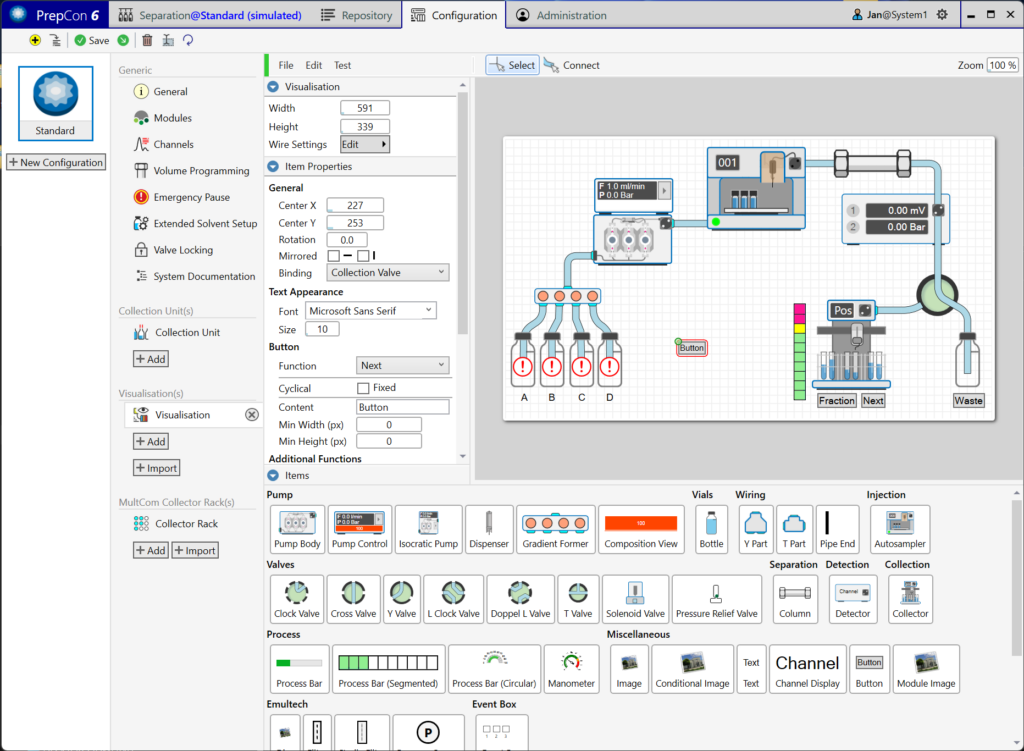 Flexible system control software for preparative processes
Optimized for chromatography – Versatile and applicable to many processes
Regulatory-compliant operation (GMP, GLP, CFR Part 11, …)
Modular system configuration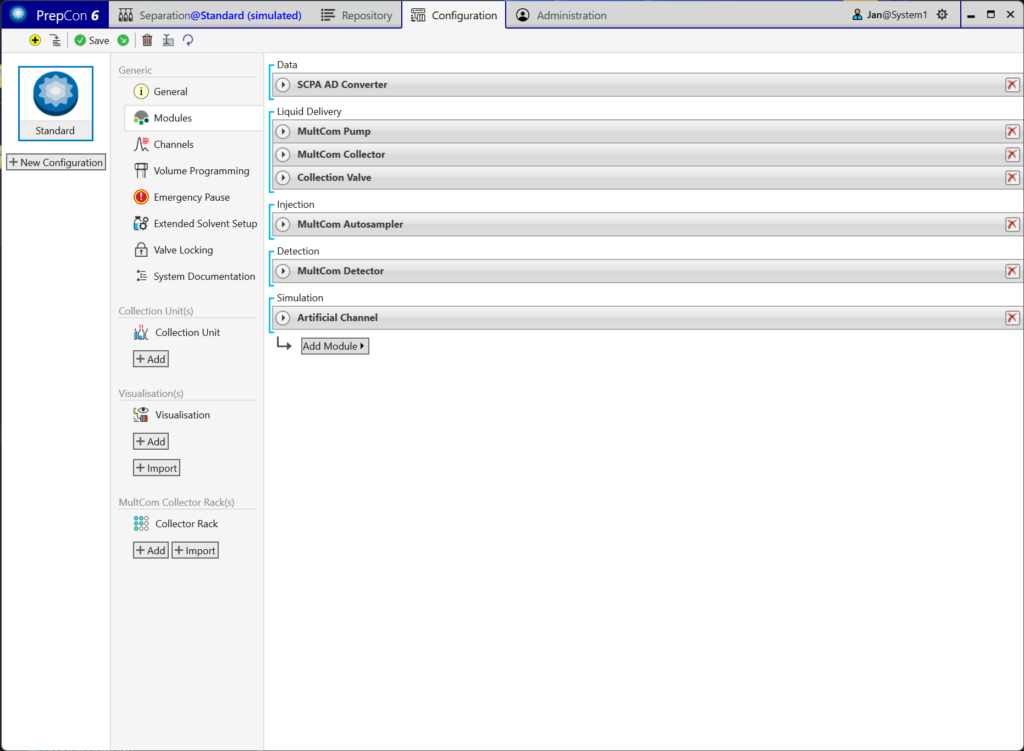 Modular integration of the devices to be controlled
Definition of security criteria
Control of a wide range of devices and components from various manufacturers
Process method definition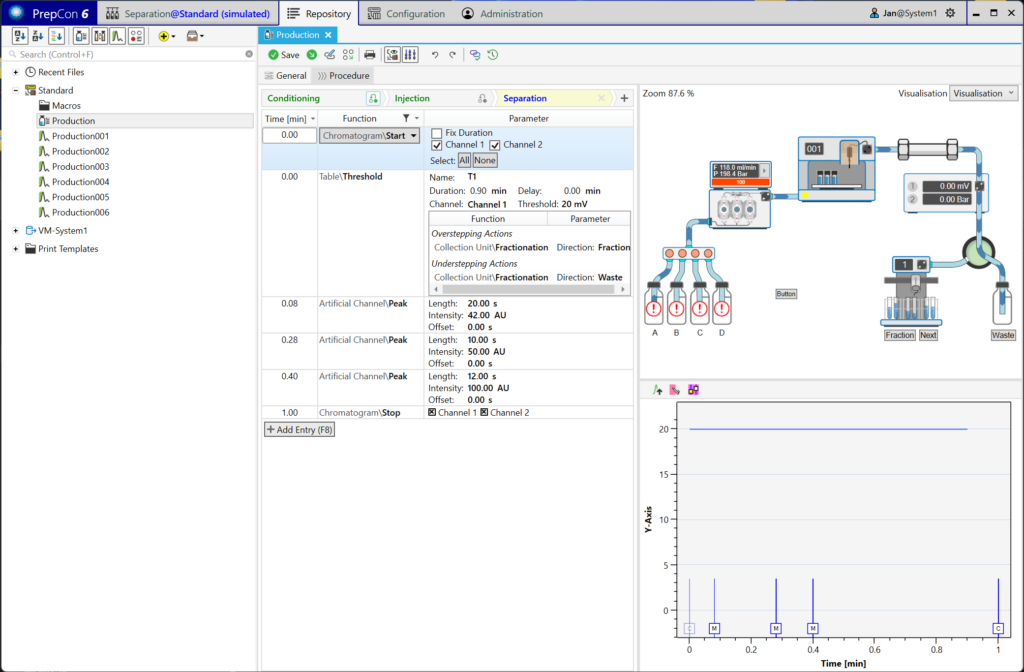 Step-Based Procedure
Time- or Volume-based workflow
Easy programming through interaction with the system visualization
Documentation and reconstruction of process data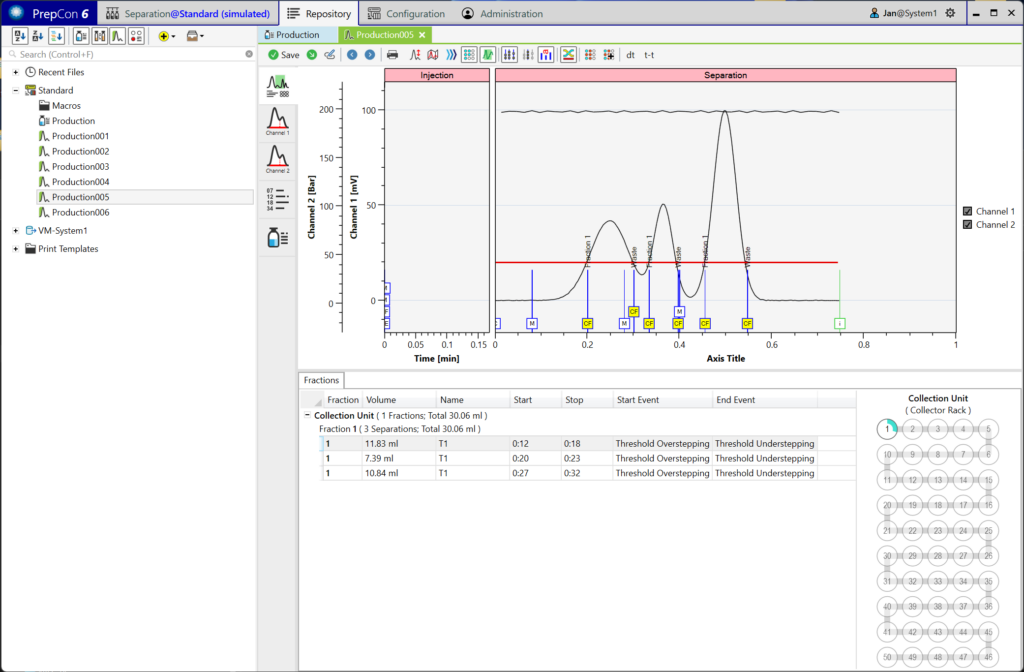 Data tracking
Device status
User interventions
Executed Functions
Fractions
Independent user management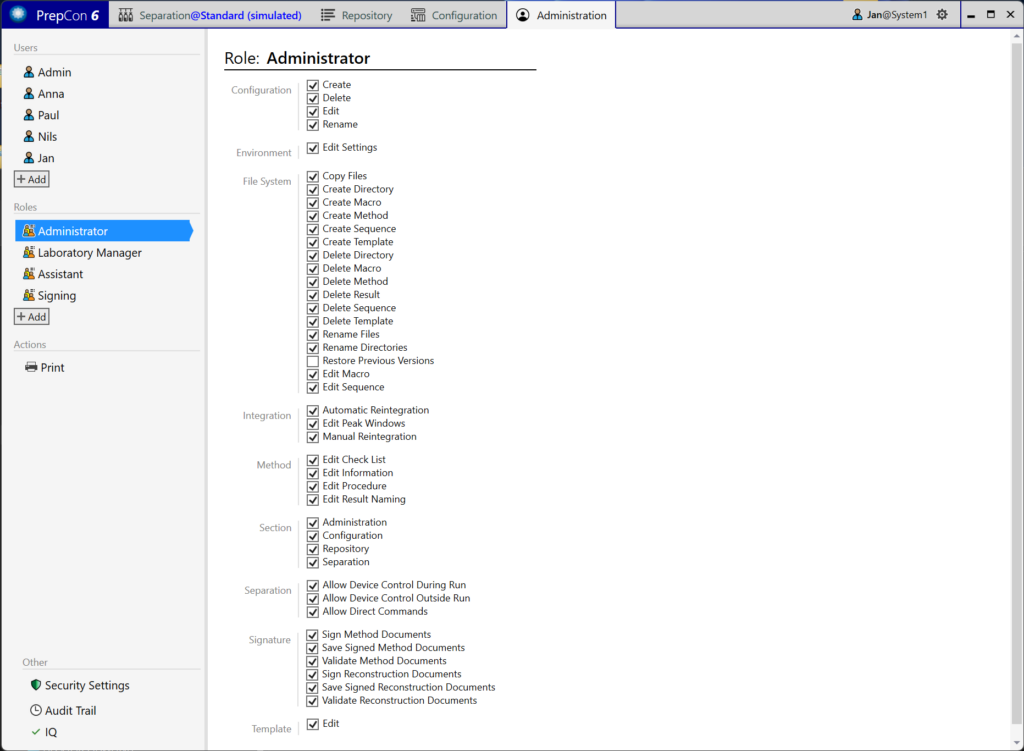 User creation
Definition of roles with permissions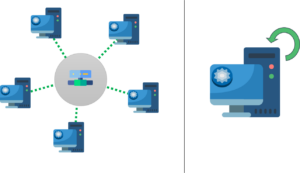 Local file system or central server?
All process data can be stored either in the local file system or on a central server. The server usage offers administrative advantages, enables reprocess stations, and simplifies backups.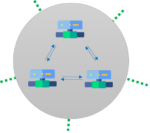 High availability through redundancy
Are you concerned that all systems will be down in the event of a server failure?
The PrepCon6 database servers can be made redundant. If a server fails, the running systems can seamlessly access the remaining servers.
The servers synchronize the data during operation – so even replaced servers reintegrate at runtime.
Technical Specifications
| | |
| --- | --- |
| Operating system | Windows 10 or higher, 64 bit |
| RAM | 8 GB or more |
| CPU | At least Intel Core i5 6th Gen. or comparable |
| Input devices | Mouse & keyboard |
| Disk space | At least 10 GB free |
| Screen resolution | 1920 x 1080 @ 96 dpi, or better |
| Connectivity | Needed: a second network card which creates an independent LAN is recommended. An additional free USB port if a license dongle is used. |
Knowledge Base
We recommend you to read these articles in our Knowledge Base to learn more about this product: